i-STEM​ Consulting​ Group, Co.Ltd. provides all types of fully online services and platform for Webinar, Technical Training, Meetings, and Conferences. We are experienced group of organizers involved in successful events. Please directly contact us for more details and services.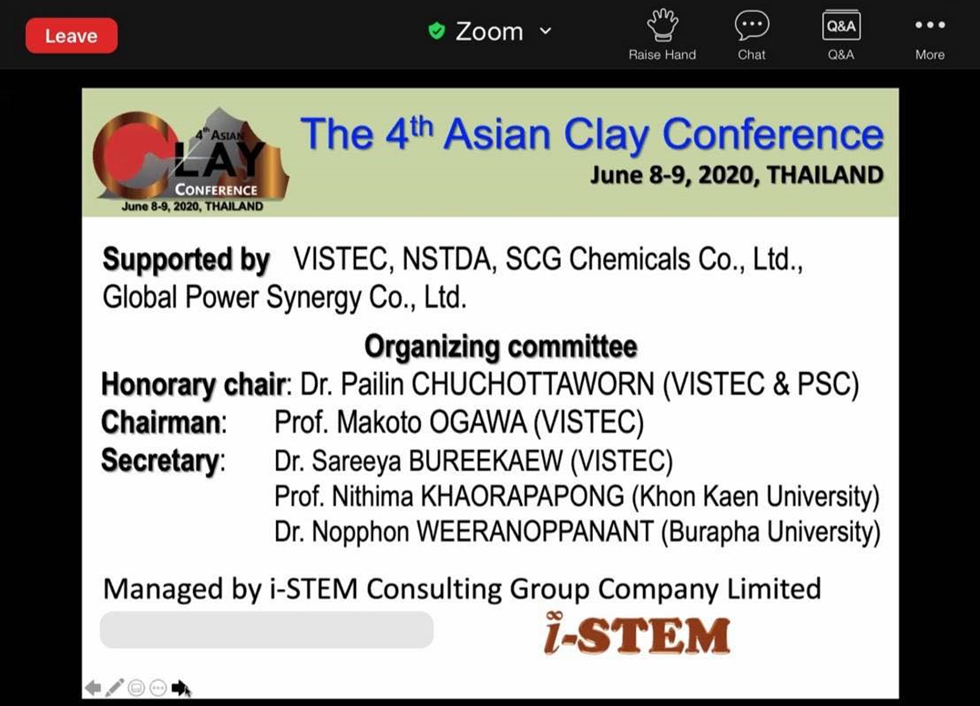 i-STEM​ Consulting​ Group, Co., Ltd. is the organizer of The Fully-Online ACC-2020 Conference. This is the first time that the international conference is held fully online successfully with more than 200 participants from 13 countries worldwide. Our company makes a professional utilization of Zoom Application in both Webinar and Meeting styles. More on-line conferences are being planned and organized by i-STEM in the near future.
Professional Society Activities in COVID-19 Situation, we have been extensively using on-line meetings to carry out various activities in many professional societies. These include ACerS Thailand-Chapter, IEEE Thailand Section, IEEE Magnetic Society Thailand-Chapter, and SmartMat-2020 Organizing Committee.